Live videos and webinars are quite a good way to market whatever it is you are trying to sell, you can interact with the people who are interested, make them feel included, and see actual converting conversions as people know you as a real person and not someone trying to scam them. Moreover, some other benefits of doing webinars include
Establishing Authority
Reaching a wider audience
You can better understand the audience and their concerns and deal with them firsthand
Cost-efficient, though it can be expensive many times
Way more engaging
Adds branding value
A great way of sales Leads
Builds trust
If you want to read more in-depth about the benefits of the webinar, megameeting has a great article on it, you can click "here" if you want to give it a look. Anyways coming back to the point, Webinars/ live videos have lots and lots of potential especially when it comes to making money online. And realizing this immense potential, lots of products are launched in this niche that claim to make this process easier for you. One such product that has recently been launched is "ProfitMeet". So, considering the number of curiosities about this product we decided to review it. Without further ado, let's dive into critically analyzing this product's features, pros, cons so you know if it is going to be worth your time and money.
What Is ProfitMeet?
This is basically a cloud-based software that takes most of the work of setting up webinars and live videos off of your hands and helps you do them effectively. Moreover, you can also add your affiliate links and put on an enticing form to get emails for your email list. Most importantly, ProfitMeet promises to get traffic to your webinar without you having to do anything about it. Traffic is hands down the most important thing when it comes to making money. As if you don't have anyone to sell to how can you sell anything. This is taken care by the software as it shares your stream on a lot of social media platforms and gets you a 100% free source of traffic without doing much work.
How Does Profit Meet work?
There are three simple steps to get steps to start with ProfitMeet. You start off by Logging into the cloud-based software after you have signed up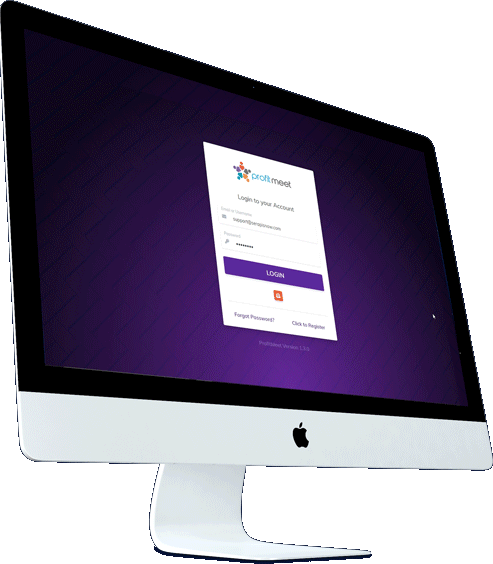 The second involves you actually setting up your live video/ webinar on a time that suits you and add your affiliate links for actually making sales
After you have launched your video, you don't need to worry about getting traffic as this would be taken care of by ProfitMeet as it would use its Autoresponder To 1000s Of People; Shares Your Stream All Over Social Media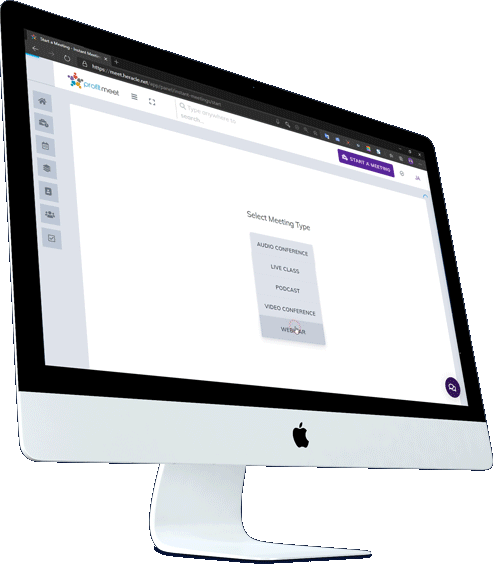 Unlimited Audience
This means that you can run live or pre-recorded webinars, complete with in-stream chat, ability to schedule meetings and to share your camera, screen, or microphone audio just like a regular $500/mo. Go-To-Webinar or Zoom subscription!
Done For Your Products And Webinars
You can choose from the already done for your affiliate offers. You can also run a live webinar with recorded videos and add your affiliate links
Free Traffic
You can get the link of your webinar out to as many people as you want using the built-in autoresponder
Podcast Module
Just as the name suffered this module allows you to conduct your own podcasts in the way you like
Training Videos
There are quite a lot of training videos that you would get instant access to once you sign up, you will be taken through each and every step that you need to run an actual effective campaign
Suppport
It's always great to know that someone has got your back in case you feel stuck or have any questions that you would like to get answered. Profitmeet's support team is available 24/7, so whenever you feel lost have any tye of questions you can just simply ask them
Pricing Of This Product
This product is available at a one-time price of $16.93 which is without a doubt a cheap price. Moreover, most of such kinds of platforms come with a monthly fee which can be a bummer. But Profitmeet's price as we mentioned above is one time. This product also comes with a 30-day money-back guarantee, so you can give this product a try and in case you don't end up liking the product you can ask for a refund without any hassle
Pros & Cons
Pros
Cons
Very easy to use
–
Comes with training videos
One time price for the product
Great reviews
Gets you actual free traffic
which is without a doubt one of the
biggest pros of this product
way cheaper than other such
platforms
30-day money-back guarantee
Comes with 24/7 support
Comes with a podcast module
Some Reviews
Shane Goldfinch Says:
"I'm not often blown away by apps that I have purchased before, in fact I am not hyped or over the top about much to be honest. However, ProfitMeet under promised and over delivered big time. Calin has done an amazing job and is delightful to deal with. Throughout the beta process Calin listened and improved an already awesome product into the juggernaut that it is now. Along with this great product comes even better customer service too! In my opinion this may spell death to other famous Dropbox and cloud hosting products. It is both powerful and easy to use. If you haven't got ProfitMeet you are losing out big time."
Ashwath Says:
"This is one of the "THE BEST" hosting place where you can get servers with DDoS protection. Thank you ProfitMeet (smile) Hosting is super cool and I would recommend everyone to play on it. ProfitMeet hosting gave me a stable server hosting, it is user friendly, I could install the plugins and themes very easily and adding my plugins with FTP was very easy. This web hosting solution is really good for beginners as well as for experienced developers. I recommend it to everyone! The best part I loved is that the Great servers with zero downtime and most importantly tech support for all my questions."
Nigel Willis Says:
"My name's Ni Willis and I'm a graphic designer and entrepreneur. Something like 50% of websites on the market are WordPress open source for good reason; They are easy to run on the back end. However they need alot of maintenance in my experience. Profit Host makes managing my WordPress site a cinch!
As a beta tester, I was part of a group of like-minded people that wanted to ensure this software is the best it possibly can be, and we tested everything. From email and email autoresponders to monthly bandwidth and most importantly security, we scrutinised everything. This makes managing and hosting websites much easier, and if you're dealing with multiple clients that need SSL, SQL Databases, Backups and a whole host of other features, you're in safe hands. As someone just going into website building and management, this'll make my life 100% easier. Plus to cap it all off, you get the most incredible customer service that I personally need. Buy Profit Host today, you won't regret it!"
Conclusion
This is without a doubt ha highly recommended product if you are looking for a platform for webinars/ live videos. Besides, it is way cheaper than any other such software and gets you lots of free traffic that you can convert. And in case you don't end up liking the product you can also ask for a refund in the first 30 days of the purchase.
Hopefully this article was helpful in making you a bit clear about this product, if you have any related questions, you can use the comment section below, and lastly if you want to are interested in making money through niche site creation, we have great articles on Authority hacker's Tass and Income School's project 24, so do give them a look if you are interested "Income School's Project 24 Review: Is It Actually Good?", "Authority Hacker's TASS Review: Is It The Best?"